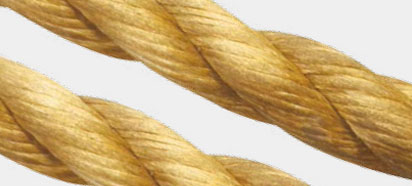 Uhmwpe mooring rope of 3-strand
Binzhou hengfeng chemical fiber products co., LTD., over the years committed to the research, development, production and sales of chemical fiber products, its products, variety complete, the cable products through the market multiple, won widespread praise, the company growing chemical welcome you to visit to discuss cooperation!

Share to:



Uhmwpe mooring rope Product: UHMWPE mooring rope of three eight-strand and twelve-strand are produced after resin treatment of the yarn with the international advanced technique. Protection sleeve can be added according to customer's requirements, which can improve the wear-resistant capacity. As to the strength, it is higher than the steel wire rope with the same diameter, but the weight is only 15% of the wire rope. Low elongation at 3.5-4.5%. Density is 0.97g/cm, which can make sure it can float on the water. Soft, UV-resistant, good bending and anti-fatigue capacity, fatigue resistance strength is 1000 times of that of steel wire rope and Nylon rope.




Uhmwpe mooring rope Application field: mooring, anchoring, lifting sling, towage, military industry, ocean oil, and ocean transportation, etc.