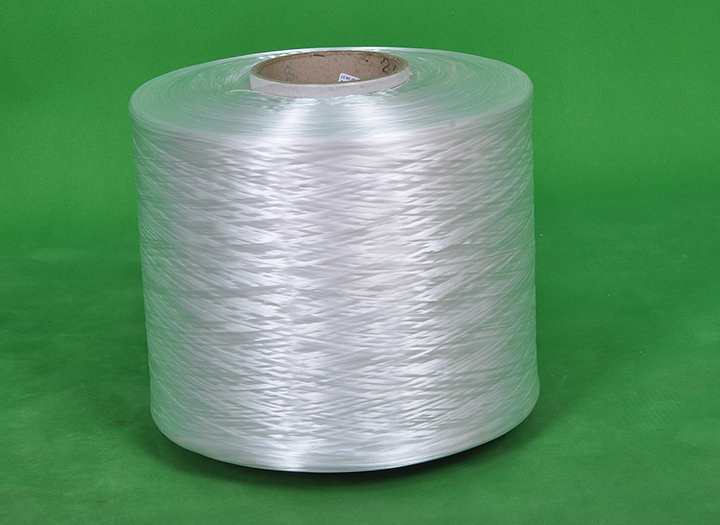 High strength polypropylene fiber product instruction:




High strength polypropylene fiber product description:




High strength polypropylene fiber Product Description: high-strength polypropylene filament produced by Hengtai is made from high quality polypropylene raw material with the most advanced one step spinning machine;




Hengtai Company is with strong technical force, complete testing equipment, product performance is stable;




High strength polypropylene fiber has advantage of high fiber strength,light weght, acid and alkali resistance, wear resistant, low thermal conductivity,non-hygroscopic, it is also with low heat shrinkage rate,uniform yarn levelness, bright color, large roll, no joint within 100thousand meters, good forming advantages;




We supply color yarn, anti aging yarn,antiflaming yarn, whiten fluorescence yarn, noctilucent ,antistatic yarn, twisting yarn, lightened yarn in succession; specification from 300D-3000D;




In recent years, with advances in modern technology and the industry continues to expand in the field of textiles, because of its unique economic factors and performance factors, high-strength polypropylene filament can be widely used in the following industries:




(A) Thread

High strength polypropylene fiber made from Polypropylene filament, because of its low cost, high strength, anti-aging, wear and corrosion resistance to sea water, elasticity and good features, mainly used in sewing bags, soccer, volleyball, baseball, mooring rope, nets toolings, building constructions, toy making, fishing net and other industries.




(B) rope and net

ropes and nets used for construction, traffic, agriculture, and sports Made of high-strength polypropylene filament, they are with high breaking strength, wear resistance, corrosion resistance, light weight and safety.




(C) belt

take the advantage of high strength, light weight, and high fracture strength of high-strength polypropylene filament, you could produce higher safety factor requirements FIBC, safety belts, rubber belts, high-pressure fire hose and agricultural water belt and so on.




(D) textile cloth

woven geotextile made of high-strength polypropylene filament, is suitable for highways, railways, airports, sea walls, canals, reservoirs, harbors and bridges and other projects, with no need unnavigable, built cofferdam, hit the dam and drain fast; also has advantages of high efficiency,low investment, and good quality, especially under heavy loading case, woven geotextiles are more unique than many non-woven geotextile. Using its specification of acid, corrosion resistance, high strength, non-absorbent, lightweight, good stability and good filtrate stripped, can make high-strength polypropylene filter cloth, mainly used in metallurgy, mineral processing, chemical industry, light industry, ceramics, food and environmental protection industries.




(E) polypropylene staple fiber

Polypropylene round, clover, triangular staple fiber, widely used in concrete products, paper making, hygienic material and other industry areas.