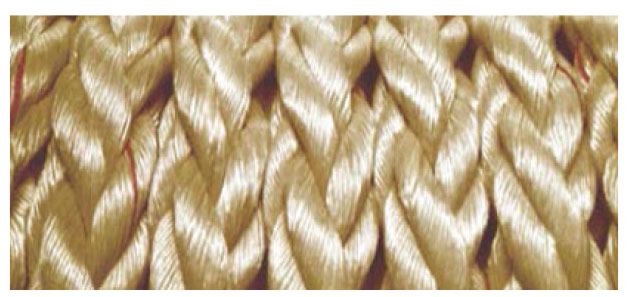 3-strand,8-strand and 12-strand aramid fiber mooring rope
Aramid fiber rope Product pictures:




Aramid fiber rope Product pictures:

Aramid fiber rope Product introduction:

Mooring rope- aramid (eight and twelve strands)




Aramid fiber rope Products: aramid mooring rope has features of high strength, high modulus and high temperature resistant.its strength is 5-6 times as high quality steel. Its modulus is 2-3 time as steel, its tenacity is 2 times as steel, meanwhile its weight is only 1/5 of steel; it has good insulation and corrosion resistance feature, service life is much longer. It will not fuse under high temperature, good fire resistance, has self-extinguishment; we could braid protection layer according to customer requirements, in order to inhance its abrasive resistance.




Aramid fiber ropelApplication field: Mainly used in the field of high temperature, chemical, fire fighting. Mooring rope for chemical tanker and oil tanker. Paratroopers cable, the national defense scientific research, power engineering and other situation of low or high temperature, etc.




The company registered trademark "hengfeng", the main products include: high strong polypropylene filament, polypropylene silk; Ships and Marine lines; Safety protection, rock-climbing and fire escape ropes; Cables for aerospace and military equipment; Chemical fiber mesh tools, hoisting series products. The company owns the most advanced polypropylene spinning machine, three-ply rope machine, eight stock and twelve-stock line machine, weaving machine, rope test equipment. The technology leads and the strength is strong. Product variety and specification, can be developed and produced according to customer's samples or technical drawings.




The company in line with: "practical, innovation" the enterprise policy and "the user first, quality first" business purpose, wholeheartedly for the user to provide quality products and services.